Legendary Arsenal manager Arsene Wenger has revealed his regrets over the decision to sell Frenchman Nicholas Anelka. He opted for the ex-French international ahead of the likes of Robin Van Persie, Cesc Fabregas and Thierry Henry. According to him, it was a shame to see Anelka leave Arsenal.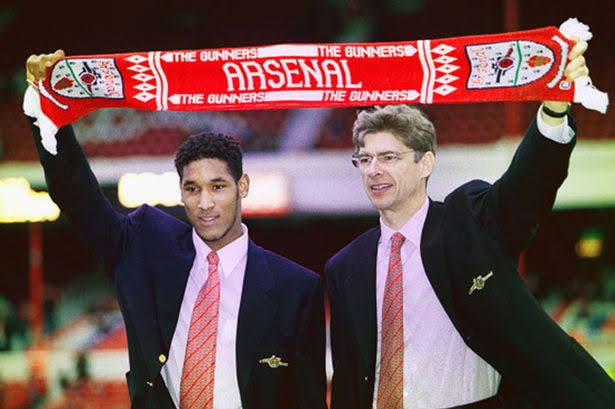 Wenger, 72, talked about his regret over the exit of Anelka at an event alongside friend and ex-Arsenal co-owner David Dein. On Anelka's exit, former Arsenal boss Wenger stated that the club used the Arsene Wenger card by letting players go to where they can win trophies. Anelks could have been special if he stayed in North London, instead the French striker played for 13 clubs.
Arsenal signed a teenage Anelka from French team Paris Saint Germain (PSG) in 1997 for just £500,000 and he went on to win the PFA Young Player of the Year as Arsenal won the Premier League title for the first time in his debut season at the club. At the age of 17, Anelka was the first official signing for Wenger as Arsenal manager having been appointed in the opening weeks of the 1996/97 season. He played four times in the league during the 1996/97 season following his arrival from France at the start of year.
In total, Wenger oversaw the sale of 389 players during his 22-year managerial reign at Arsenal. Apart from Anelka, some of the high-profile exits at Arsenal involved the liles of Cesc Fabregas, Robin Van Persie and Thierry Henry.
French World Cup winner Henry left the club to join Barcelona for £16m in 2007, while Cesc Fabregas also left to join the same Spanish team for £35m four years later. On his part, Dutchman Van Persie left Arsenal to sign Premier League rivals Manchester United in a deal worth £24m including add-ons.