Premier League legend Cesc Fabregas has revealed his perfect player in a recent interview monitored by popular media portal Goal. The AS Monaco player mentioned the combination of ex-Arsenal teammate Thierry Henry, ex-Barcelona teammates Lionel Messi and CarlesPuyol, himself and former Chelsea defender John Terry as his perfect player. Cesc Fabregas said he would have the speed of Thierry Henry, the quality and intelligence of Barcelona talisman Lionel Messi, the heart of CarlesPuyol or John Terry in addition to his own passing.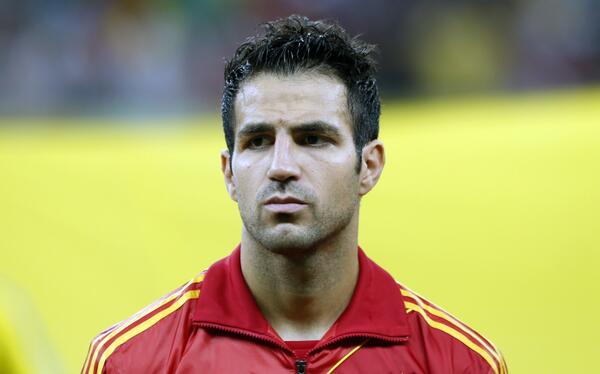 Cesc Fabregas is a legend in the Premier League after his excellent career at the London duo of Arsenal and Chelsea. The Monaco player came through the famed La Masia Academy at Barcelona before Arsenal and former manager Arsene Wenger signed him. The Gunners signed Cesc Fabregas shortly after he impressed at the 2003 u-17 FIFA World Cup tournament but he was too young to feature in the Arsenal squad that went through the season without a single defeat during the 2003/04 campaign. He became a first team player at Arsenal in the following season and was part of the FA Cup winning team via the penalty shootout win over Manchester United in the final. Cesc Fabregas went on to captain Arsenal after the departures of Patrick Vieira and Thierry Henry.
Fabregas returned to Barcelona in 2011 after a return of one major trophy. He was part of the Barcelona squad that won many trophies before Chelsea brought him back to the Premier League three years after he left the competition. A lot of Arsenal fans didn't like the fact that the Spaniard returned to the English top flight to feature for one of their rivals and for manager Jose Mourinho, who had taunted Arsenal and Arsene Wenger for several years. Cesc Fabregas was at Chelsea until the start of 2019 when he signed for French Ligue 1 giants AS Monaco.