AS Monaco midfielder Cesc Fabregas has pointed out the tactical mistake made by manager Thomas Tuchel during the Champions League quarterfinal tie between hosts Chelsea and Real Madrid. Cesc Fabregas revealed that the outcome of the first leg could have been different if Croatian star Mateo Kovacic started the first leg of the last eight tie between Chelsea and  visitors Real Madrid.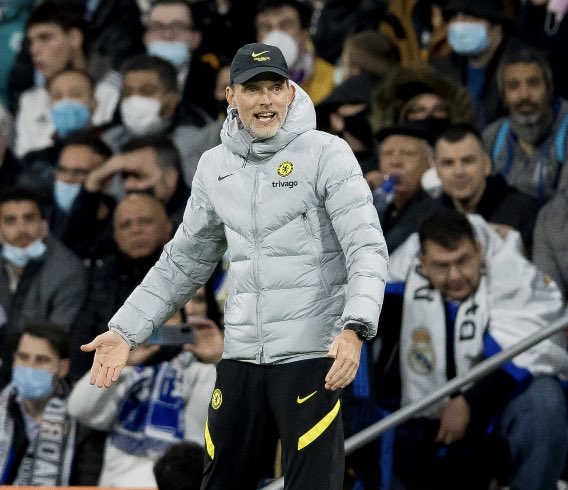 Cesc Fabregas gave his opinion on the first leg encounter between hosts Chelsea and Spanish La Liga giants Real Madrid before the end of the first half via his official Twitter handle as he called for the introduction of Kovacic against his former team. At the time of his tweet, Real Madrid had scored two goals through in-form Frenchman Karim Benzema with the goals coming in the space of just three minutes. The first of the two goals was via a header from a Vinicius Junior cross, while the second goal was also a header from a Luka Modric header.
Chelsea struggled a lot in midfield during the first leg at Stamford Bridge and that prompted Fabregas to tweet about the potential introduction of Kovacic. Blues boss Thomas Tuchel heed the call at the start of the second half as he brought on the Croatian national team player with his team trailing 2-1 after German attacker Kai Havertz had pulled a goal back in the first half.
The introduction of Kovacic didn't stop Benzema from completing his hat-trick after the Frenchman pounced on the mistake from Chelsea shot stopper Edouard Mendy to extend his team's lead to 3-1 in the first minute of the second half. Afterwards, Real Madrid held on to their two-goal advantage till the end of the game.
In the second leg, Chelsea were able to replicate the 3-1 result after 90 minutes thereby forcing extra time. Benzema then scored in extra time to send Real Madrid into the last four of this season's Champions League at the expense of holders Chelsea.