In recent times, Chelsea FC has been having issues with their goalkeeping and in order to solve this problem, they are looking at a deal to bring on Manchester United's keeper, Dean Henderson on board the squad.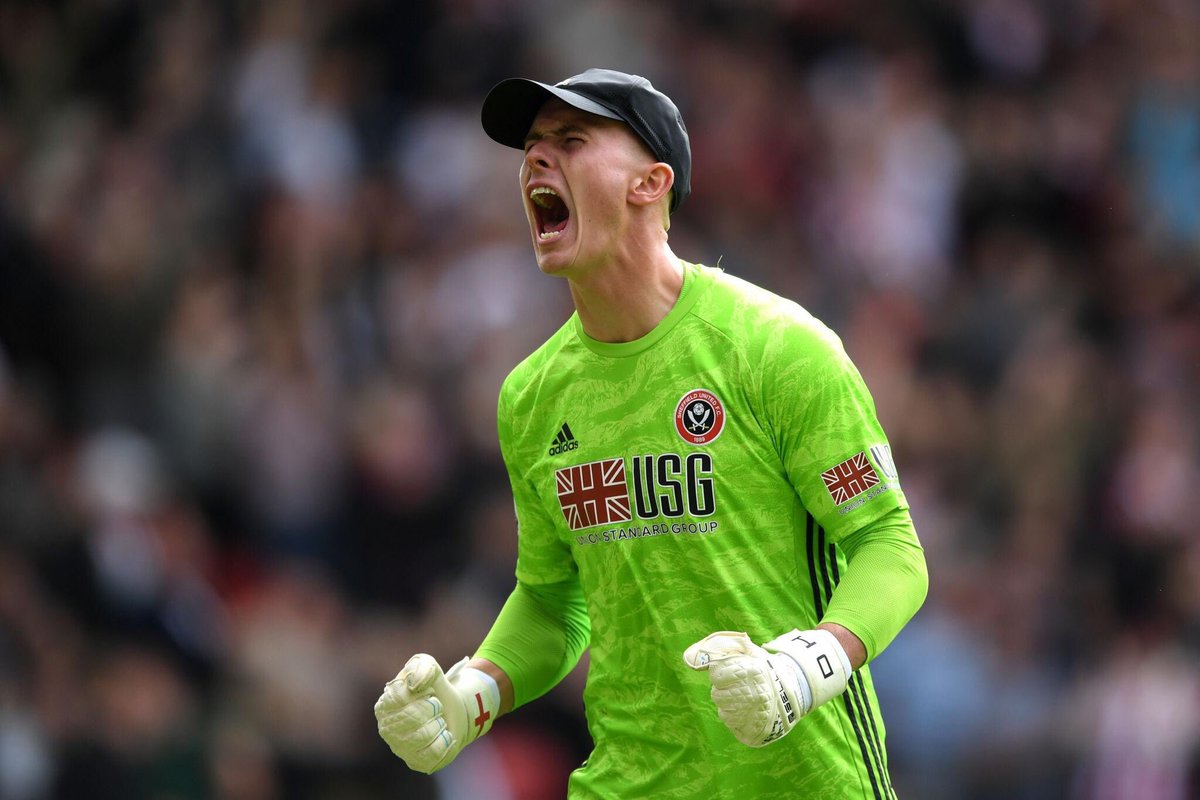 This week, the Red Devils' stopper would turn 23 and there have been a lot of reviews from fans as regards his performance at Sheffield United, where he is currently on loan. It is expected that he would be a Blue on Thursday, although there hasn't been a complete confirmation as Henderson isn't still certain where he will be spending his long-term deal.
Manchester
United has not been very pleased with their No
. 1 goalkeeper, David De Gea after making some costly errors in their previous games but now, the Red Devils' boss, Ole Gunnar Solskjaer is unwavering to letting him go as he still regards him as the world best goalkeeper.
This decision by Ole would open grant Chelsea the access they need to make a deal to bring Henderson who is rated at 25 million pounds on board. At the moment, the goalkeeper has only two years left in his contract with Manchester United and it will not be a surprise when Lampard make his swoop.
Frank Lampard, Chelsea's boss has been an admirer of the goalkeeper for some time now and is prepared to make the deal once the transfer window opens this summer. The reason for Chelsea searching for a new keeper became evident due to the unsteadiness of Kepa Arrizabalaga. In August 2018, Arrizabalaga became the most expensive goalkeeper when he was signed by Chelsea from Athletic Bilbao for 72 million pounds.
He had been inconsistent so far. Lampard is yet to make his decision on Henderson as he says his decision will be known in May.