Cesc Fabregas is a celebrated name in European football. From his time in Arsenal, even when he moved to Barcelona and then Chelsea, he has always been seen as a very talented footballer. His career might not have panned out how he wanted but he has consistently shown his class. After the title winning season under Jose Mourinho and things went south, he persisted and proved himself to Antonio Conte, now he is a stable force in the squad.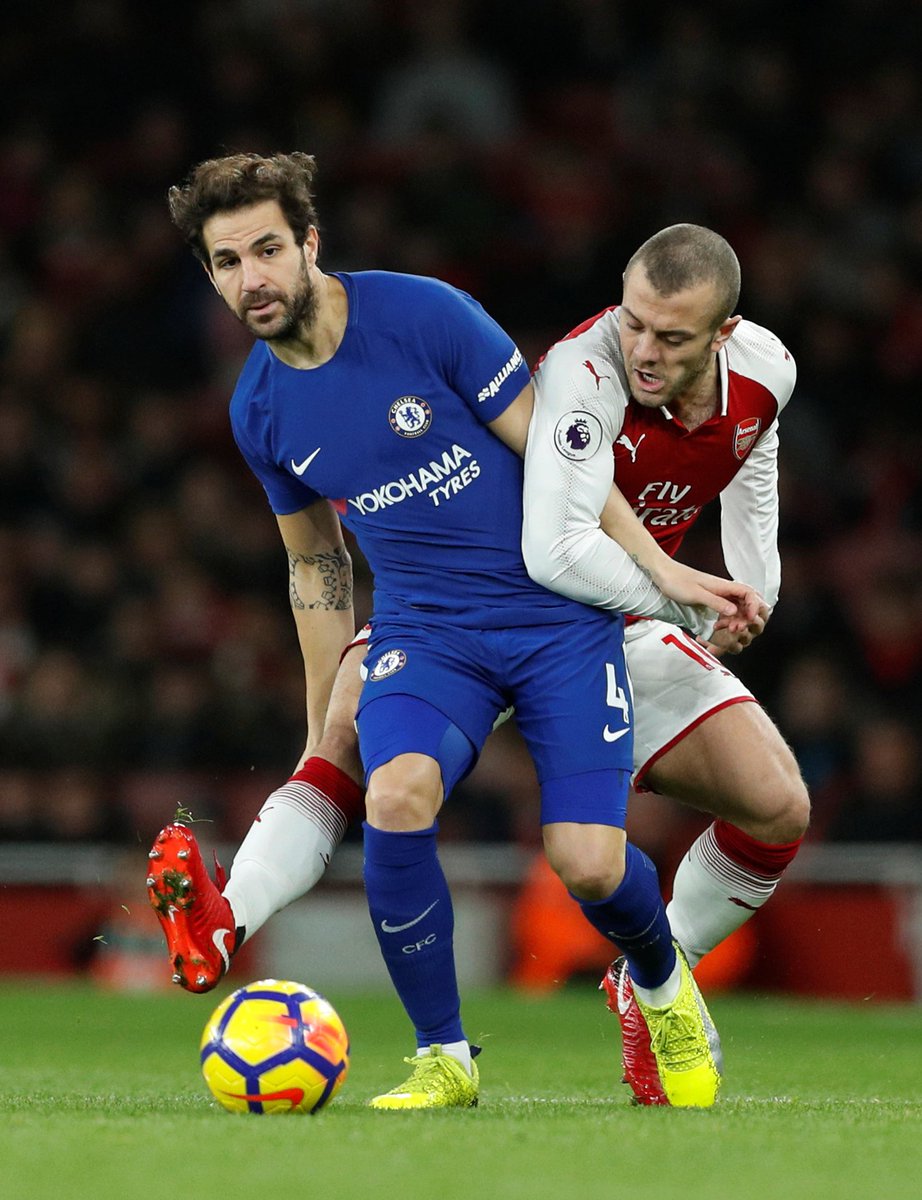 For Jack Wilshere, his is worse due to injuries. He was hailed as a youngster and was expected to be the next Cesc for Arsenal. He bossed Pep Guardiola's Barcelona and the world bowed at his feet. Some see him as one of the numerous wasted English talent that did not grow to the fullness.

When both sides clashed recently in the league, it was interesting to see mentor and mentee slug it out. The 30-year old Spaniard proved himself though but Wilshere also proved why Arsene Wenger had faith in him all along – despite the French tactician weighing the team down with his incredible hope in his players.
Wilshere scored his first league goal since 2015 – the eighth of his entire career. For the England international, it shows hope and progress after battling injuries back to back for years. His off the pitch antics didn't help him but he is showing class again as the playmaker in the Arsenal setup. His injury proneness means he is not guaranteed a spot in Russia but if he continues like this, he would surely join the England train when Gareth Southgate releases his list.
For Fabregas, even though he did not flourish as such in the Nou Camp, he won titles and returned to England to do same. It seems justified he left in the first place.